Safety.
We believe in safety.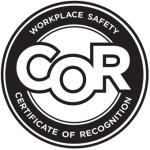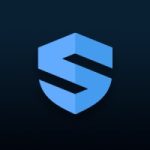 Adco believes in safety.
We are committed to the health, safety, and well-being of our most valuable asset- our people. That commitment, in the ever-evolving world of safety, means adaptability and continuous improvement. This is how we maintain the best practices and procedures that keep our workers going home safely at the end of every shift.
Adco Power has been COR certified through the Alberta Construction Safety Association since 2003.
An integral part of our COR safety program is training. We advocate for and provide the necessary resources to ensure our workers not only refresh but add new training to their professional skill set.
Our safety professionals and construction leaders are experienced in the work that we do, making the integration of safety culture and efficient project completion a seamless process. We are committed to protecting the health, safety and environment of our workers, clients, and communities where we operate.
Using a digital safety platform to facilitate our safety program, in our fabrication shop and on remote project sites, streamlines the communication between our field personnel on site and our project managers at head office.